Wise beyond his years. AB is a thoughtful , helpful little boy who is always looking out for you. When he isn't by your side, he's usually running an errand for you. He loves to dance, draw and make people laugh.
Although one of the newer additions to the home, Alice fits right in and seems to have found a good friend in the other Alice. She is fun and always seems to be smiling.
Angeline is a college student who wants to become a nurse. She has a warm sense of humor and is very close with Beatric.
Also known as "Kaka" (after the soccer player), Barnue is an exceptional break-dancer and has a very distinct laugh (which you will hear frequently while around him). He also helps to wake up the home and lead morning devotions
Perhaps the most outgoing member of the group, Boakai is often one of the first children to introduce himself. He is incredibly friendly and hospitable. Boakai is a hard worker and is a phenomenal farmer. He is currently studying agriculture and works on Mother's farm during his time off. He also started his own kid's ministry.
As her name suggests, Beauty is a beautiful girl. She is very friendly and hard working. You will often see her helping around the yard, cleaning dishes, or cooking. She also loves taking care of the little ones.
Barmo is very caring. He is fun and athletic, but he can also be shy and bashful, which most likely stems from his tender heart.
Daniel is a college student currently studying IT. His bashful smile is contagious and he has a reputation at the home for his love for "fosta" (food). He takes jokes in stride, as he is humble and not afraid to laugh at himself. He also helps lead worship in nightly devotions.
The eldest child of Alexander Browne, Denyunwah is a sweet boy who loves to smile. You'll often find him playing soccer in the yard.
One of the caretakers at the home, Fire (spelled "Fiyah" by the Liberians. His real name is Ebenezer) is a self-described "teddy bear". He is always smiling, always happy, and can brighten your day with his smile. Having been recently baptized, he loves studying the Bible and teaching the younger boys.
A member of the "middle boys" Gargar (pronounced "Gah-Gah") is very sweet, grateful, and light-hearted. He loves to pose, smile, or wear goofy clothes to make you laugh.
One of the spunkier younger boys. Foley is the older brother of Ma-B. Foley is also an exceptional dancer.
Godgift is a studious kid. He loves to read and is quiet and well-behaved. Don't be fooled by the scowl he often wears in pictures, he is a sweet and gentle kid who is always laughing.
One of the shyer of the older boys, Isaac is very introverted and quiet. He is sweet once you talk with him though. Isaac is in high school and is a brother of Moses. He is also a great soccer player
Garpul has a smile that is just contagious. He is very relaxed and likes to watch events unfold, smiling quietly. He has a soft voice and a warm heart. He also has a signature dance, but will probably be timid if you ask him to do it.
A hard-working student. Jeremiah is a healthy combination of both cool and friendly. His mother helps to cook at the home on weekends.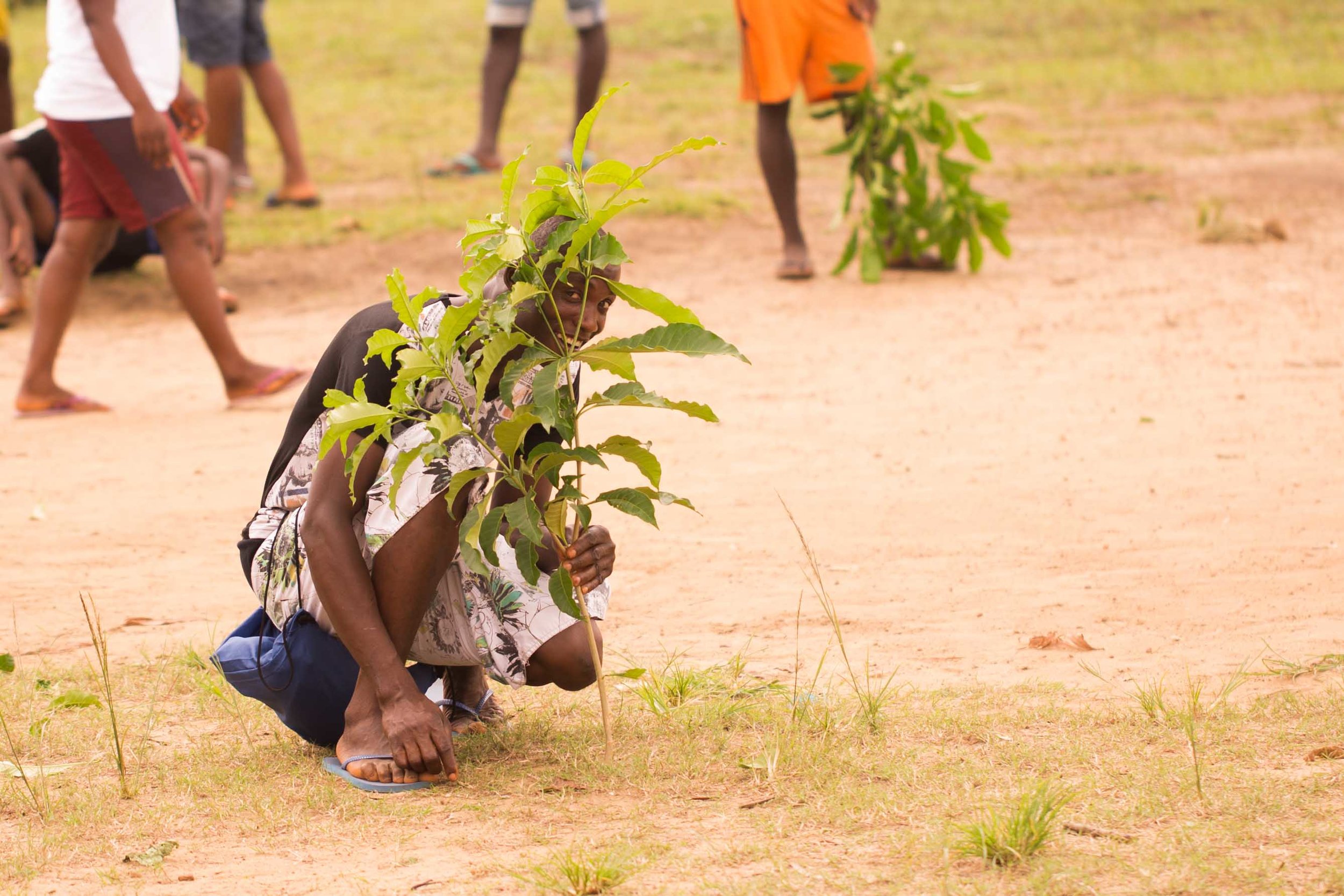 The clown of the home. John speaks while looking at no one in particular, shouting the lines to some character he invented in his brain. John has been known to dance on rooftops, photo bomb pictures, and disrupt tense situations with his antics. He dreams of one day becoming (you guessed it) an actor.
Joseph is one of the newer children at the home, who we are still getting to know.
The personal embodiment of spunk and sass, blended together into one tiny little girl. Ma-V even dances with an attitude. Stick around her long enough though and you'll get to see her soft side.
A college student, Massa is very intelligent and enjoys singing.
One of the older boys, Momo is incredibly friendly, thoughtful, and handy. He is a phenomenal builder and isn't afraid to work hard into the late hours of the night. He typically leads both evening devotions and church on Sunday and is a wonderful role model for the children.
Nelly was not able to attend school as a child but is very driven to catch up and to learn as much as she can.
Omegar is quiet and mostly keeps to himself. He is good friends with Samuel, who knows how to pull out his fun side.
Philimena aspires to one day be a nurse. She is very girly and loves dressing up and fixing her hair. Philimena is quiet but very hospitable and kind.
Prince is Ruthy's son. He is very sweet and loves dogs (he has a pet dog who never leaves his side)
"Boy Robert" is cute but tough. He is currently in the growing process, as he transitions from a little boy to a young man (though he can often be easily located by his signature, squeaky voice). He loves to follow the older boys around the yard, learning from their example.
Robertson is very driven. He is one of the best soccer players at the home and is an excellent builder (often working on building projects with Momo). He has a very determined personality and is currently in college at Kakata.
Ninte is the daughter of Ruth (as one can tell upon first glance). She is affectionate yet tough, sweet with a hint of sass.
Samuel is a lively dancer with motions faster than most people are capable of moving. He is energetic and headstrong. Samuel is funny and you will often find him in the center of a laughing crowd.
Ruthy is mother to the little boy, Prince. Her mother, Teresa, also works at the home. Ruthy is a sweet addition to the home, often pulling people aside to sing gospel songs in their ear. She has suffered for years from epileptic seizures.
Rufus tries so hard to be cool, walking around with headphones in his ears and sporting his "swag". Yet, he often fails to repress the inner child that just wants to have fun and cut jokes. He might be cool for a while, but put on some music and he can't help but start dancing.
Timothy ("T-20") is currently a senior who aspires to be a pastor. He knows the Bible very well and is always seeking answers to difficult questions. He is outgoing, confident, and a strong preacher. He enjoys leading Bible studies at night.
Alice is sweet and affectionate. Although growing older, she still habitually sucks her thumb and loves sleeping in your arms.
Abel is a lively young boy who loves cooking. Since he was even smaller, Abel has been cooking for himself and for the other boys. He also loves to dance and just have fun.
Also known as "Remember", Blessing is a sweet little girl who has just recently arrived at the home.
A rather introverted young boy, Boakai (pronounced "Bwah-kah") enjoys personal conversations over group events. He is driven in his studies and belongs to the famous "middle boys" group who, when together, are guaranteed to make you laugh.
Dowa is always helping in the yard to cook. She has a twin sister, Teta, and is the quieter of the two.
A college student in Buchanan studying management. Also known as "Baby Girl" or "Grandma Pancake", Davidline is very affectionate and authentic. She is passionate about Jesus and enjoys leading by example.
Elijah is a college student at Buchanan and is studying agriculture. He is a leader in the home, leading Bible studies, Sunday School, and prayer. He often helps to lead Young Life in Buchanan.
Also known as "Small Emmanuel", Emmanuel loves to play and is currently enjoying his final years as a boy before venturing into adolescence.
Lively and energetic, Hawa is almost always laughing, joking, or running away from someone. She typically helps to cook dinner for the children.
Robert Zoyou's little brother, Joe is a soft-spoken, kind-hearted boy. He loves playing football (soccer) in the yard and has recently graduated to the high school.
A goober (or at least some kind of nut). J-Girl is always laughing, batting her hands in the air (seemingly embarrassed, but too amused to care). She is shy, yet outgoing, a dear friend of Vera.
Josephine is very friendly and hospitable. She is a very affectionate girl who is not afraid to express herself. She sings in the Mother Blessing's choir. She is currently seeking to go to college to study nursing.
Quiet at first, Leela is a hard worker who loves to help cook. Although she is easy to find when there's work to be done, she is quite energetic and playful and loves to have fun.
The younger sister of Foley, Ma-B is good friends with Alice and Ma-V, and for that reason is often considered "quiet".
Mariah is sweet and fun. She can switch from quiet and reserved to loud and playful in a moment's notice.
Possibly the sweetest boy at the home, Meeshach is tender and caring. He is relatively quiet, but isn't afraid to make his presence known by either passing by and giving the "thumbs up", offering you a child to hold, or just sitting beside you.
Moses (Mozeque) is incredibly hospitable and hard-working. He has a warm heart that can turn even the most serious situations into a reason for smiling. He is quiet at first, but just wait for "Moses mode". When it happens, you'll know what that means. Just enjoy the show.
Newman (Ebenezer) is a college student studying agriculture at Buchanan. He is the director of the Mother Blessing's choir and absolutely loves telling stories, performing, or just making people smile.
Peter Briggs is a college student at Kakata studying to be a plumber. He is hard working and is a talented builder. He aspires to one day be a teacher.
Daughter of Mary (Caretaker), Princess is funny. She is one of the louder girls at the home with one of the biggest smiles.
Princess ("Barou") loves to play. If you are poked, turn around, and see nobody, there's a good chance it was her.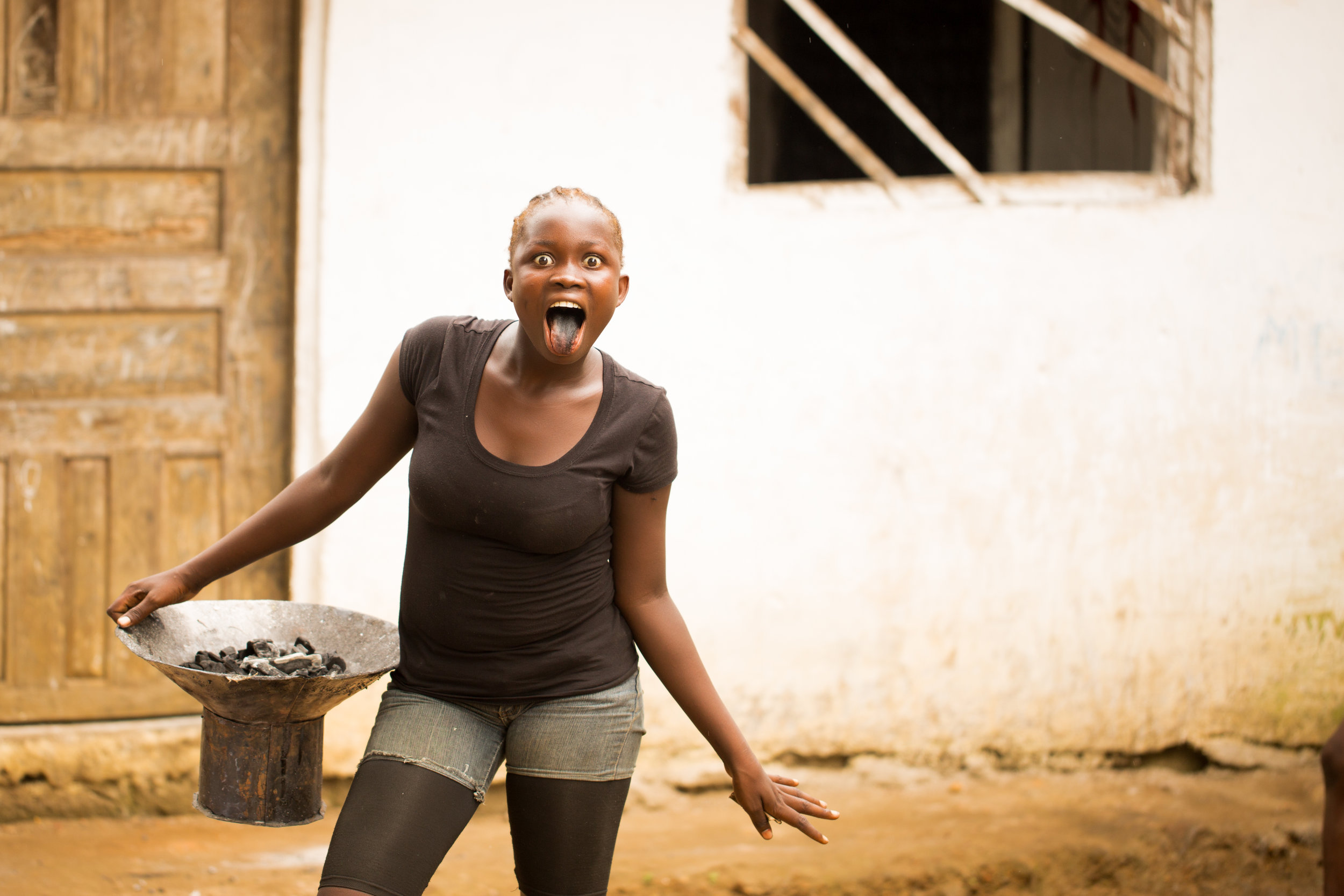 Rose is the life of the party. She is one of the best dancers at the home and is always laughing or making faces at you. Her big dimpled smile will brighten up your day, and she always seems to be displaying it as she sticks out her tongue, pinches her nose, or throws her arms in the air. She is driven and light-hearted.
A sister of Rose, Roseline is the shyer and quieter sister. Yet, she finds herself wishing to dance, but often withdraws when she sees people watching.
Romeo came to the home in the wake of the Ebola crisis and is one of the quieter boys. But he is no less friendly! He has a bashful smile that he tries in vain to restrain.
A quiet-spirited boy, Suah loves to climb trees. He is the goalie for the soccer team at the home (and an excellent one at that).
Shadrach is a smart young boy who loves to memorize Bible verses. He also enjoys dancing.
Theo ("Slow T") is a college student studying IT. He is introspective and laid-back. He enjoys playing soccer, rapping, dancing, and discussing ideas. He also has a signature wailing laugh. If you hear it, you'll know.
Alexander's little boy, Youto is always smiling. He is a sweet, happy child, and has even been seen dancing in his sleep.
Youngor is an engineering student who hopes to one day be a nurse. She is smart, sarcastic, and enjoys playing jokes on people. She is very caring and loves to give gifts. She has a little boy named Hartleb.
Ruth is an aspiring nurse. She is a friendly college-aged child who has a little daughter, Ninte (you'd know the relation immediately just by looking at them). Ruth is very level-headed, down to earth, and easy to be around.
The twin sister of Dowa, Teta is the louder twin and is often seen chasing Ma-V. She is also a great cook.
Vera is quiet but very much enjoys dancing. She is good friends with J-Girl, who often pulls the more playful side out of Vera.